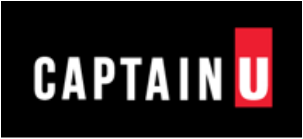 CaptainU will provide online profiles and player profile books for college coaches
CaptainU will provide player profiles and free access to their online software to help all attending athletes maximize their exposure at the upcoming event to college coaches. Click on the links below to get setup for the event.
Team Manager/Coach
Athletes
College Coaches
Have questions? Contact:
help@captainU.com
Want your games filmed?
CaptainU will be filming games by request at the tournament!
Click here
to learn more and to register.
Any footage can be edited into a 3-5 minute highlight video!
If you have any questions, please contact
video@captainu.com
or
415-200-1264
.
Follow
CaptainU
on Twitter and subscribe to
Radio CaptainU
through iTunes to hear in-depth interviews with sports experts. You can also connect with
CaptainU
on Facebook and find this event in our listing of top
volleyball events in Louisiana
.
---