Tournament Information & Rules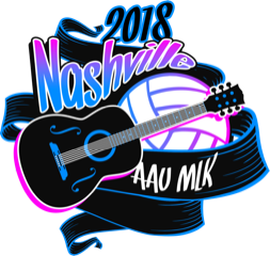 JANUARY 11, 2018 UPDATE AT 11:22 AM

All is well here at the MLK Grand Prix we are watching the weather closely and will updated you all with any changes. Drive safe and see you all soon.

TOURNAMENT INFORMATION, RULES, VENDORS & SPECIAL EVENTS
Inclement Weather
We are keeping an watchful eye on the ever-changing weather forecast for Nashville suburbs. There appears to be a chance of inclement weather
on Friday
AM before temperatures rise to near 40 degrees in the afternoon.
Friday
late night into early
Saturday
morning, there is a chance of some freezing weather. If indeed that is the case, we will make accommodations to the event schedule to delay start times if needed. Your safety is our first concern.
The City of Franklin and our local visitor's bureau has assured us they will treat our roadways prior to or after any inclement weather. Moreover we will have parking lot treatment ready for our guests if necessary. Therefore, we expect our guest to have a clear route from their hotels to the A-Game and Williamson County Expo Center.
​
Playing Site InformationA-Game Sportsplex
215 Gothic Court, Franklin, Tennessee 37067
Courts: 1a, 1b, 2a, 2b, 3a, 3b, 4a, 4b, 5a, 5b, 6a, 6b
Ag EXPO Park
4215 Long Lane, Franklin, Tennessee
Website:
http://www.williamsoncounty-tn.gov/index.aspx?NID=594
Courts: 13-16
Please read below site rules and other important information:
A-Game Sportsplex Facility Rules
A-Game courts will be open one hour prior to the first game starting (7:00 AM).
Tickets will start being sold one hour prior to the first game starting.
No outside food or drinks are allowed. Team meals are not allowed in the building. No chewing gum. Concession will be available on site. Breakfast offerings will be available each morning.
No coolers allowed—water coolers are provided for the players.
You may bring collapsible travel chairs into the tournament. However, they must have rubber pads/bottoms. Chairs that have metal legs with no pad will not be allowed on the courts. Metal lawn chairs are not allowed. Please keep in mind that A-Game provides bleacher seating as well as space on the mezzanine.
A-Game is a smoke-free facility.
No ball handling in the courts hallway, mezzanine, lobby, concessions, or outside of the courts.
Display good sportsmanship: NO foul language or fighting.
No unsupervised children in the facility at any time.
Alliance will not be responsible for any unattended items.
Tailgating Rules
No grills allowed.
You may not setup a tailgating area (tents/chairs) on ANY concrete area, unused parking spot, or facility walkway. If setting up a tailgate area it must be located on one of the grass medians and not on concrete.
Parking Notice
Please be aware that A-Game's parking lot will be crowded so we recommend that you arrive early enough to find parking before the games begin.
Park in designated spots only. No parking on the grass medians. No parallel parking along any curbs whatsoever—yellow or otherwise—except behind the building where parallel lines are explicitly painted. Illegally parked vehicles will be tagged and towed.
In addition to A-Game's front parking lot, back parking lot and lower level lot.
A-Game Sportsplex & Ag EXPO Park: NO PARKING CHARGED
Admission prices are
CASH ONLY! NO CHECKS OR CREDIT CARDS WILL BE ACCEPTEDOne day pass-$7 per Adult (13 and older)Two day Pass-$12 per Adult (13 and older)One day pass-$4 per child (6-12 years old)Two day pass-$7 per child (6-12 years old)Children 5 yrs of age and under are free. ​Coaches' MeetingTHERE WILL NOT BE A COACHES' MEETING BEFORE THIS EVENT.
We will try, to the best of our ability to post all changes to the schedule to the web by 3:00 p.m. the night prior to each tournament start day. Teams are responsible for checking the web for changes before the event and also for verifying any changes that might be made during the event. (i.e. drops or pool changes).
Rules / Tie Breaking Results

Tie Breaking Procedures – Saturday Pool Play Only
Playoff Games will consist of 1 set to 25 (no cap).
If there are more teams tied for the Gold bracket than there are positions, the tied teams must have a playoff game. Teams shall not be eliminated based on set or point differentials.
No playoff game will be played if teams tied both advance to the gold bracket or neither team advances to the gold bracket. Position will be determined head to head.
Playoff Schedule


Three team pool first round will not have a play off it will be seeded for the second round by set% then point%.

Three team pool 2nd round will have a play off if a tie occurs.
All 2 way ties - #1 team will be the team which won the pool play match between the 2 tied teams, even if there is an opportunity to advance to the gold bracket (rationale: the teams that are tied have already determined the better team through play)
3 way tie for 2 positions in the Gold Bracket
Seed teams based on set % then point % (if tied by sets). 1st seed will be 1st in the pool and will officiate the tie breaking set. 2nd seed plays 3rd seed. Winner advances as 2nd in the pool
3 way tie for 1 position in Gold Bracket
3-Team Pool
Seed teams based on set % then point % (if tied by sets) for all 3 teams. 3rd seed plays 2nd seed. Winner plays 1st seed. Winner advances.
Any situation that is not addressed above will follow USAV guidelines.
Tie Breaking Procedures – Sunday Pools Only
There will be NO playoffs if a tie occurs in pools played on Sunday. It will be determined as follows:
Set differential
Point differential
Protests
If a protest is to be filed, it must be done AT THE TIME OF THE INCIDENT, NO LATER. The first referee is obliged to acknowledge and record all protests. All protests will be ruled on prior to the next service. Judgment calls may not be protested.
Playing schedule
Click here for MLK GRAND PRIX Playing Schedule
Sunday Bracket Play
Each team is guaranteed 2 matches on Sunday, therefore, please make sure you read the bracket carefully before you leave the site. You may officiate prior to your first bracket play match. In most cases, the losers will officiate but some winners will be required to officiate as well. You could officiate a different division than you are playing but generally you will stay on the same court as you played to officiate. In bracket play, if at the end of the day, two teams are listed as refereeing team, the LAST team to finish their last match will be the one responsible for fulfilling these duties.
Warm Up Schedule
4 minutes TEAM 1 at net then 4 minutes TEAM 2 at net
Spectator WarningAs spectators, you may choose to be in close proximity to the volleyball courts. You do so at your own risk. Be mindful that volleyballs may come from multiple directions.
All matches will be best 2 out of 3 games (no caps)
OFFICIAL SCHEDULE
The results will be updated throughout the day on Advanced Event Systems and computers will be available for teams to check their results at both sites. If there is a discrepancy please go to the Main Tournament desk immediately so that any issue can be resolved in a timely manner.
Officiating Duties
A team's failure to have an officiating crew (certified down referee or coach, two scorekeepers and two line judges), ON TIME, for a match officiating assignment will lose one point for each minute late on their next match. You must ensure the referee knows your team is ready to officiate – do not just sit beside the court. It is not the referee's job to find your team.
Down referees must be:
For 15's-18s - CERTIFIED player (not players that have only attended reffing clinic) or coach
Coaches must be present at all times even if players are officiating.
PLEASE NO FOOD, CELL PHONES OR ANY MEDIA DEVICE OF ANY KIND AT THE SCORE TABLE.
Time Schedule
Matches will begin earlier than the listed time when permissible based on referee rotation.
​Vendors

We are pleased to announce the following vendors for MLK AAU GRAND PRIX

PELICO PHOTOGRAPHY will be on hand to take photos!
They specialize in a 8"x24" team poster and single shots and use ultra premium paper and inks.
On the first day of the tournament their photographers will be taking photos of every team & on the last day, personally handing out each posters to each individual team. Team Parents will be able to come to their booth to purchase their pictures.
THEY PRINT ON SITE.
Dave's Headband Hut
Headband Hut will be on hand with their numerous styles and colors of headbands. They will also have other items for sale as well. Ask them about customized headbands for your particular team.

EVENT T-SHIRTS and other branded event items
We will have an event apparel booth in the hallway at A-Game. Anyone playing at AG CENTER will be able to come to A-Game before or after your playing shift to get shirts and/or other items.
THEY PRINT ON SITE.
Special Events
Louisiana Volleyball and Alliance Volleyball Club is proud to partner with the AVCA and the Motor VB Foundation to contribute to the "Off the Block: Grow the Game Challenge." The "challenge" will be one of the country's largest non conference mens' tournament event in recent history.
This unique 11 team men's collegiate event will be hosted at Lipscomb University (just 12 miles from A-Game Sportsplex). Matches will be played all day Friday, Saturday and throughout Sunday.
Tickets are $5 for a day pass and $10 for a tournament pass. Grow the Game leadership is offering a group discount rate at $3 for a day pass and $6 for a tournament pass. Below are the links to order the tickets. Please feel free to share with your teams and other teams coming to the Nashville suburbs for our AAU MLK Grandprix event this weekend.
Tournament pass:
https://grow-the-game-challenge.myshopify.com/collections/frontpage/products/tournamentpass
Day pass:
https://grow-the-game-challenge.myshopify.com/collections/frontpage/products/singledayticket
Learn more about the event, schedule and teams (including Hawaii, Grand Canyon University and many others) at: Grow the Game Details
Looking forward to meeting you and welcome you to the MLK AAU GRAND PRIX!
Thanks so much!


​
Jimmy and Peggy Miranda