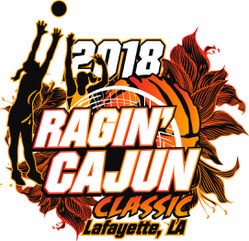 TOURNAMENT INFORMATION & RULES
Rules / Tie Breaking Results
Tie Breaking Procedures – Saturday Pool Play Only

Playoff Games will consist of 1 set to 25 (no cap).

If there are more teams tied for the Gold bracket than there are positions, the tied teams must have a playoff game. Teams shall not be eliminated based on set or point differentials.

No playoff game will be played if teams tied both advance to the gold bracket or neither team advances to the gold bracket. Position will be determined head to head.

Playoff Schedule

All 2 way ties - #1 team will be the team which won the pool play match between the 2 tied teams, even if there is an opportunity to advance to the gold bracket (rationale: the teams that are tied have already determined the better team through play)


3 way tie for 2 positions in the Gold Bracket

Seed teams based on set % then point % (if tied by sets). 1st seed will be 1st in the pool and will officiate the tie breaking set. 2nd seed plays 3rd seed. Winner advances as 2nd in the pool

3 way tie for 1 position in Gold Bracket

Seed teams based on set % then point % (if tied by sets) for all 3 teams. 3rd seed plays 2nd seed. Winner plays 1st seed. Winner advances.

Any situation that is not addressed above will follow USAV guidelines.

Tie Breaking Procedures – Sunday Pools Only

There will be NO playoffs if a tie occurs in pools played on Sunday. It will be determined as follows:

Set differential

Point differential

Protests

If a protest is to be filed, it must be done AT THE TIME OF THE INCIDENT, NO LATER. The first referee is obliged to acknowledge and record all protests. All protests will be ruled on prior to the next service. Judgment calls may not be protested.

Age Waivers

The Ragin Cajun allows age waivers for players whose teams will compete in the club divisions. Team reps that are requesting age waivers need to send to the LAVB office a note requesting the age waiver that includes the club name, team name, player for whom the waiver is requested; Send via U.S. Mail to LAVB Office, 16461 Bricker Rd., Covington LA 70433.

POOL PLAY FORMAT
Three team pools will play 3 games to 25.
​
Sunday Bracket Play
Each team is guaranteed 2 matches on Sunday, therefore, please make sure you read the bracket carefully before you leave the site. You may officiate prior to your first bracket play match. In most cases, the losers will officiate but some winners will be required to officiate as well. You could officiate a different division than you are playing but generally you will stay on the same court as you played to officiate. In bracket play, if at the end of the day, two teams are listed as refereeing team, the LAST team to finish their last match will be the one responsible for fulfilling these duties.
Warm Up Schedule
4 minutes TEAM 1 at net then 4 minutes TEAM 2 at net
Spectator Warning:
As spectators, you may choose to be in close proximity to the volleyball courts. You do so at your own risk. Be mindful that volleyballs may come from multiple directions.
All matches will be best 2 out of 3 games (no caps)
OFFICIAL SCHEDULE
The results will be updated throughout the day on Advanced Event Systems and computers will be available for teams to check their results at both sites. If there is a discrepancy, please go to the Main Tournament desk immediately so that any issue can be resolved in a timely manner.
Officiating Duties
A team's failure to have an officiating crew (certified down referee or coach, two scorekeepers and two line judges), ON TIME, for a match officiating assignment will lose one point for each minute late on their next match. You must ensure the referee knows your team is ready to officiate – do not just sit beside the court. It is not the referee's job to find your team.
Down referees must be:
For 15's-18s - CERTIFIED player (not player who has just been to the clinic) or coach
Coaches must be present at all times even if players are officiating.PLEASE NO CELL PHONES OR IPODS AT THE SCORE TABLE.Time Schedule
Matches will begin earlier than the listed time when permissible based on referee rotation.
Playing Site Information
Please bring your own balls and carts! Please note there are 5 playing sites: Bourgeois Hall, Earl K Long & Annex, Episcopal School of Acadiana, & Acadiana High School
Your cooperation is appreciated.
We don't allow ice chests or cooler of any kind to be brought into the any of our Playing Sites. We will have concessions open.
We don't allow any outside food/drink into any of the playing site . We will have concessions open.
Chairs are NOT allowed at Bourgeois Hall and Earl K Long.
Chairs are allowed ONLY allowed at Acadian Middle School and ESA.
IMPORTANT INFO ABOUT PARKING AT BOURGEOIS HALL:There will be plenty of parking in Bourgeois Hall parking lot. If parking lot get full you may park in the Cajun Field Parking lot.
Do not park at Blackham Coliseum they will charge you for parking, there is an event taking place there today.
Concessions:
There will be concessions at each location. Grilled hamburgers and jambalaya are on the menu this year along with fan favorites like nachos, popcorn, and fresh fruit.
Admission
Will be at each location
Admission prices per day:
$5 per Adult (13 and older)
$3 per child (6-12 years old)
Children 5 yrs of age and under are free.
Looking forward to meeting you and welcome you to the Ragin Cajun Tournament!
Thanks so much!
Jimmy and Peggy Miranda